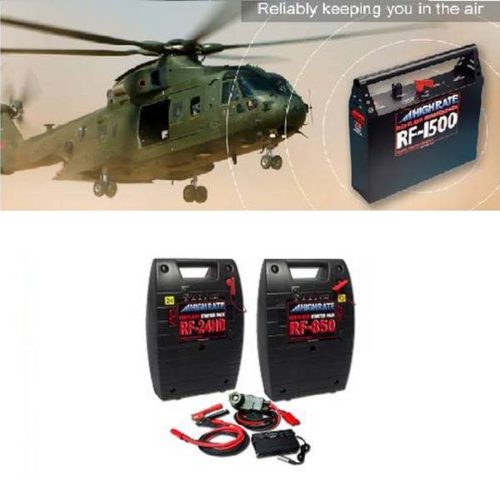 The Red Flash portable power packs are designed to start turbine engines and provide ground power supply.
With the proven reliability of the largest manufacturer of portable starters DMS TECHNOLOGIES (UK), our starters will start every military and commercial aircraft and helicopter.
Main Benefits:
Designed for high rate engine start applications including aircraft and helicopters
Compatible with 24V & 28V aircraft systems
Parallel port – to double capacity
DC starting power in excess of 3000A
Man portable
Classified non-hazardous for land or air transportation
Operating temperature range -40°C to +50°C
Safety features
The DMS TECHNOLOGIES power packs are already used for starting various airplanes and helicopters of the Hellenic Air Force, the Army Aviation and private airlines, in Greece and Cyprus.
Contact us for more information.
Today, PASS DEFENCE is one of the most reliable companies in its field, while it continues to grow rapidly.
We have state-of-the-art Security & Protection systems against any threats, for the safety of people & facilities.