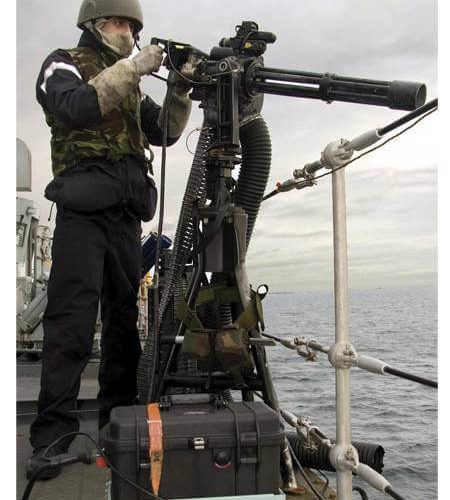 Ship Antipiracy Protection Systems
Special Anti-Ballistic protection panels and fragmentation protection solutions for ships of all types are available, offering the advantages of light and modular construction, with easy installation even when "under way", permanently or temporarily, but without any reduction in safety and protection that meets the requirements of STANAG 2920.
Our company has supplied the Hellenic Navy with the aforementioned anti-ballistic panels for shielding frigates, operating to Somalia for protecting ships from pirates.
Also, Hellenic shipping companies purchased the aforementioned panels, IBAS type bulletproof vests and RESQMAX type speedboat immobilizers (entanglement systems), in order to be equipped for protecting their ships against pirate vessels.
Furthermore, special life jackets with bulletproof protection, which are inflated automatically when in contact with water is required in the equipment of the vessel and the security personnel.
Contact us for more information.
Today, PASS DEFENCE is one of the most reliable companies in its field, while it continues to grow rapidly.
We have state-of-the-art Security & Protection systems against any threats, for the safety of people & facilities.