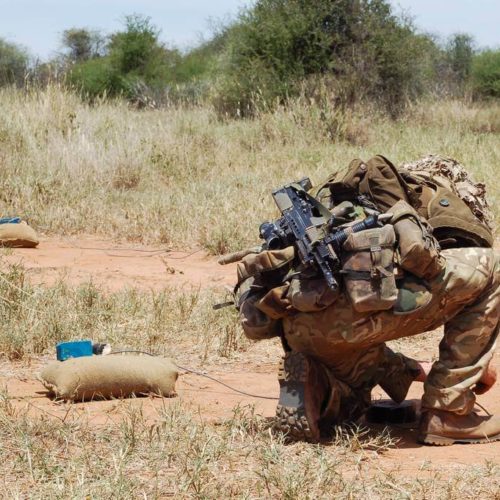 PASS DEFENCE has extensive experience in providing integrated solutions to address threats from unexploded ordnance (EOD – UXO) and improvised explosive devices (IEDD) both for military and security operations.
We can meet every requirement and provide equipment for individual requirements and integrated systems, including:
EOD – UXO & IEDD Detection and Tracking Systems (ELECTRONICS, X-RAYS, VEHICLES SO.)
REMOTELY OPERATED VEHICLES
CONVENTIONAL DISRUPTERS & DE-ARMERS, light, medium and heavy duty
RECOILLESS DISRUPTERS & DE-ARMERS light, medium and heavy duty
USER-FILLED EXPLOSIVE CHARGES for terrestrial or underwater use
DEFUSERS and ROCKET WRENCHES
TELESCOPIC MANIPULATORS
HOOK & LINE KITS
NON MAGNETIC TOOL KITS
Remote Controlled Initiation Systems with or without time delay
Personal Protective Equipment and Clothing
Portable anti blasting Protection for immediate use
EOD – UXO & IEDD Safe Transportation Systems
We can also provide certified training in the aforementioned products.
Contact us for more information.
Today, PASS DEFENCE is one of the most reliable companies in its field, while it continues to grow rapidly.
We have state-of-the-art Security & Protection systems against any threats, for the safety of people & facilities.