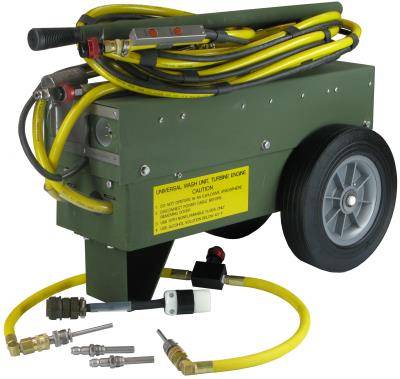 The turbine engine washing units are used for cleaning both the hot and the cold sections of the turbine compressor, using the existing rod / nozzle which is spraying cleaning fluid.
This small, portable, flexible washing system is used for cleaning turbines in almost any aircraft.
Today, it is already used by the US Armed Forces in T-700 and T-701 /General Electric engines of the UH-60, HH-60, AH-60, Seahawk, AH-64, AH-1 helicopters and the Lycoming T53-L- 13 engine of UH-1 Huey helicopters.
Contact us for more information.
Today, PASS DEFENCE is one of the most reliable companies in its field, while it continues to grow rapidly.
We have state-of-the-art Security & Protection systems against any threats, for the safety of people & facilities.