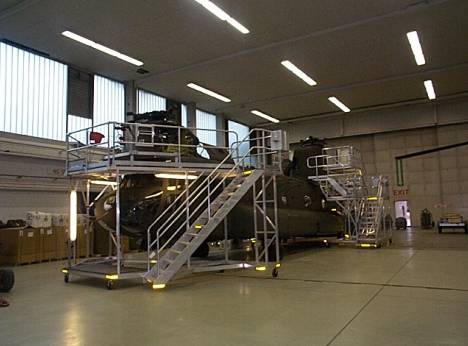 We offer ready maintenance access platforms / kits (Docking Systems) for aircraft and helicopters of all types.
The docking systems are selected and used worldwide by many aircraft operators in both the military and commercial sectors, providing:
Safe working environment for maintenance personnel.
Reduced maintenance time up to 40%
Reciprocity of costs (return on investment).
Adaptation to specific customer requirements.
Lightweight construction, modular type.
Easy operation, without any requirement of care and maintenance of the system.
Configuration customization capability on other aircraft – helicopter type.
Avoidance of causing any damage to the aircraft.
Prohibition of sparking.
Compressed air and electrical power near the workplace.
Built-in lighting system for creating an excellent working environment.
Technological design and manufacturing according to international standards.
Contact us for more information.
Today, PASS DEFENCE is one of the most reliable companies in its field, while it continues to grow rapidly.
We have state-of-the-art Security & Protection systems against any threats, for the safety of people & facilities.